Our Services
Rust and Sons Trucking, Inc. is equipped to meet all your transportation needs
Rust and Sons Trucking, Inc. takes pride in its large over the road division. Through our Refrigerated and Dry Van Division we provide valuable service to our customers looking to transport any type of freight, anywhere in the continental United States. We provide twenty-four hour dispatch to ensure that each load gets to its destination on time and in a safe manner. Rust and Sons Trucking, Inc is confident we can meet all your dry and refrigerated freight needs.
Each refrigerated unit is in compliance with requirements set forth by the Air Resources Board, making Rust and Sons Trucking, Inc more efficient and environment friendly.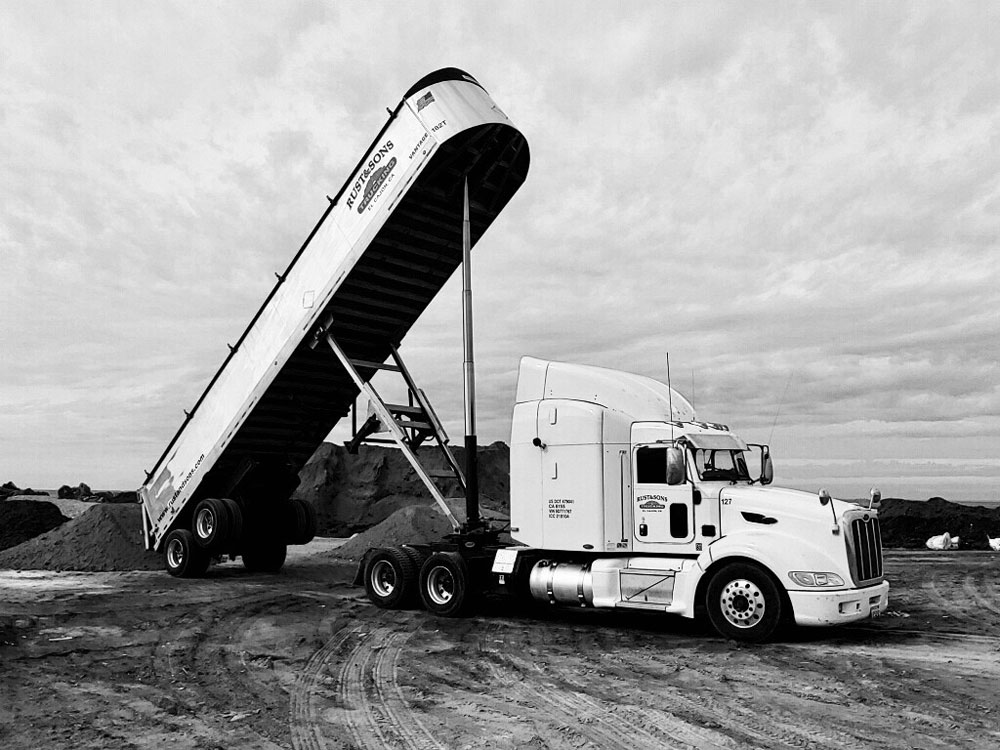 Half of our fleet is dedicated to transportation in the aggregate industry. We are equipped to haul rock, cement, asphalt, clean fill, contaminated soil, hazardous material, and hazardous waste. In order to haul these various types of materials to meet the needs of our customers we use a wide variety of equipment that includes:
Roll-offs
End Dumps
High side trailers
Rock tanks
Boosters
Super tens
Ten Wheelers
Water tanks
Bins (20 & 40 yards)
Dry vans
Temperature control vans
Make sure to check out the Licenses and Permits page for more.
Work With Us
If there's anything we can help you with please contact us!